Presentation of the Domain
The policies of the Foundation are applied on a domain of nearly 300 ha, labelled Sensitive Natural Space (ENS) by the department of Ain in 2016 that extends over 4 municipalities (Saint Jean de Thurigneux, Monthieux, Civrieux and Saint André de Corcy) named "Domaine de Praillebard".
The central area is made up of a fenced park of 148 ha (former hunting park of the founder) with 2 ponds, Boufflers et Riquet, with a registered surface of 28 ha and 5 ha, 100 ha of freely evolving forest, and 14 ha of prairies (Vierre du loup).
The domain comprises also a farm land belt (contiguous to the fenced park) that is rented that provide the domain with some protection.
All in all, the Praillebard domain covers almost the whole of the Riquet, Boufflers, Praillebard and Page ponds.
The policies of the Foundation are also applied on a part of the property adjacent or close to the fenced park.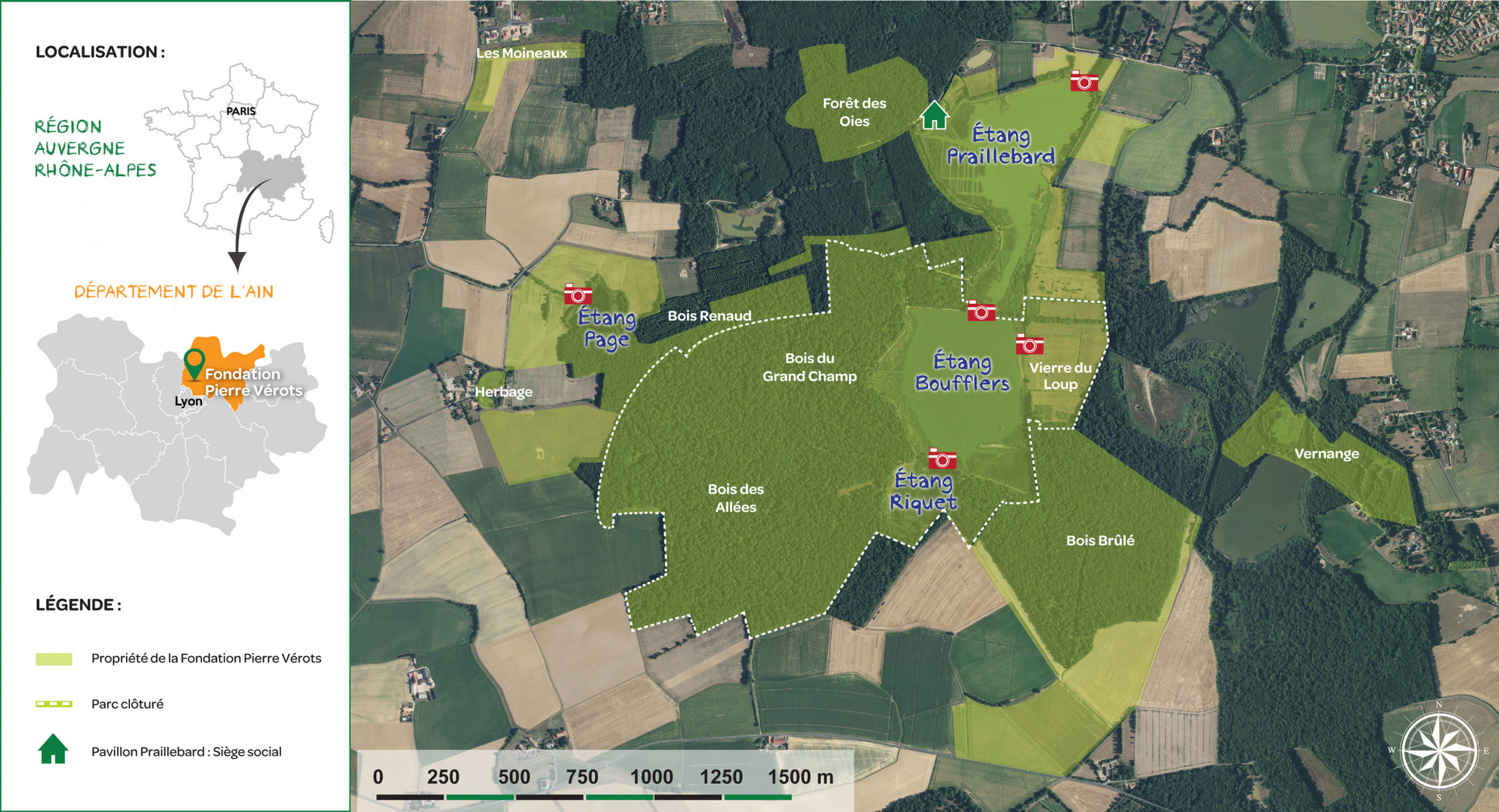 Pavillon Praillebard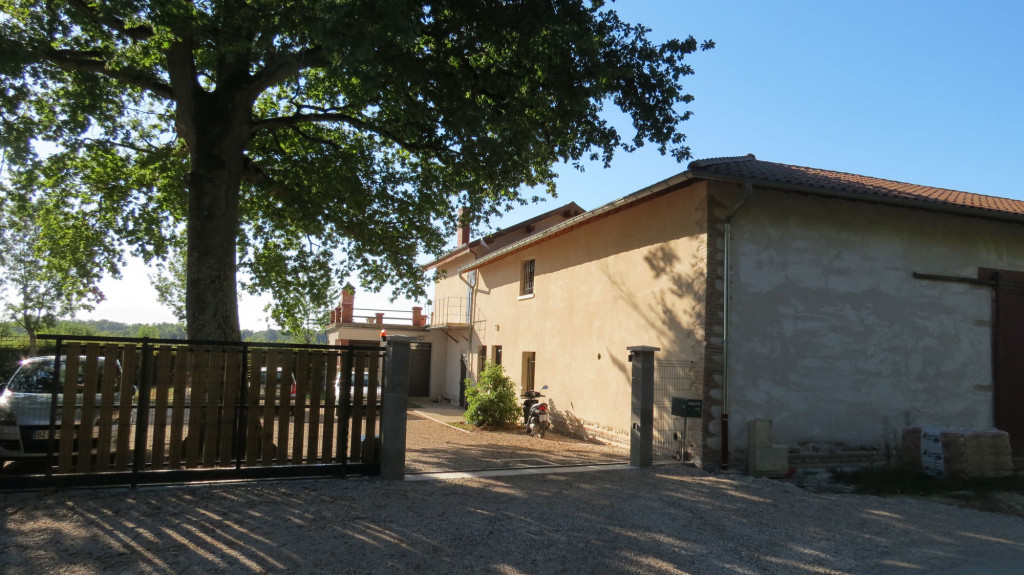 Praillebard Pond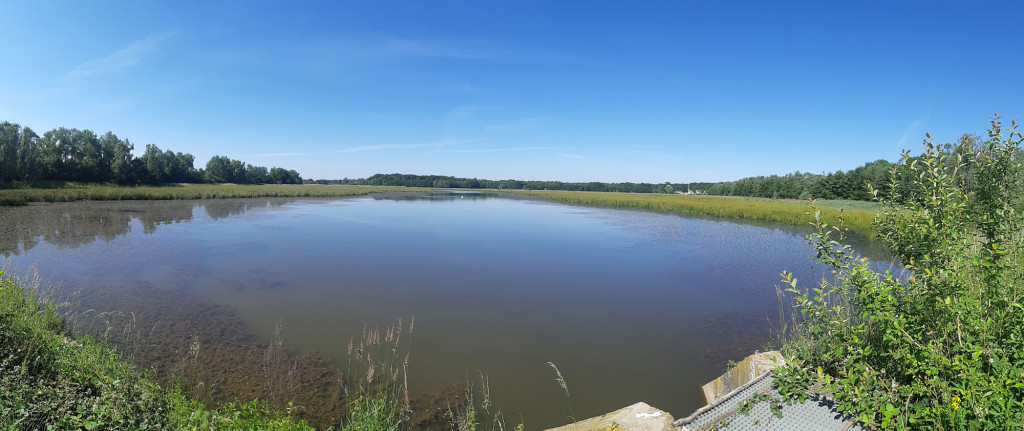 Boufflers Pond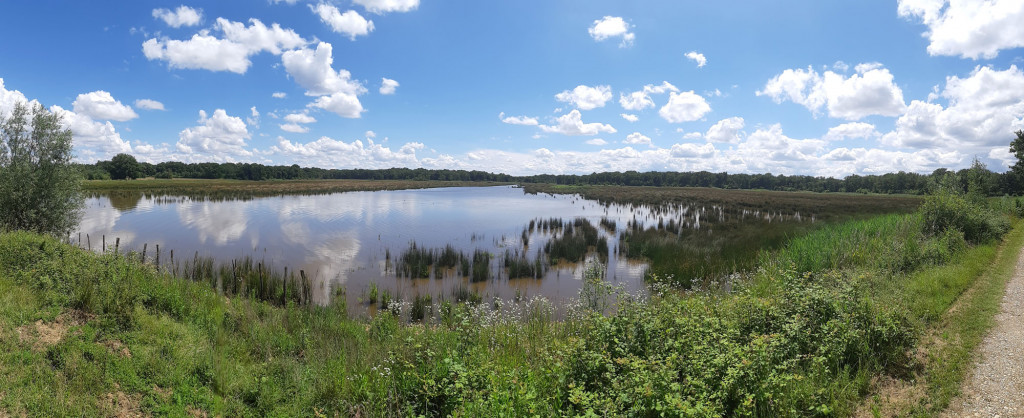 Riquet Pond

View of thou of the Riquet pond (Click here to see more)
Page Pond

View of thou of the Page pond (Click here to see more)
Vierre du loup